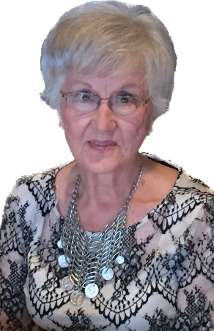 Carolyn Duke Hodges
Carolyn Duke Hodges, 89, of Birmingham, Alabama went to meet Jesus face to face on Thursday, March 31, 2023, surrounded by her family.
Carolyn, (Nana, to so many) was born on October 22, 1933 in Vinemont, Alabama to Hobart Alexander Duke and Earline Reeder Duke. She graduated from Woodlawn High School, and worked for Alabama Power Company. She conducted the very first computer training classes all over the state, and later became an Executive Assistant until her retirement in 1992.
Nana loved her family and church dearly. She enjoyed knitting, gardening, playing cards, Bingo, and Scrabble. She especially enjoyed, with much enthusiasm, attending her children's, grandchildren's, and great grandchildren's sporting and special events.
Carolyn is survived by her three children, Pastor Mike Hodges (Pam) of Goodyear, AZ, Dr. Mark Hodges (Cindy) of Baton Rouge, LA, and Teri Portwood (Reese) of Helena, AL; seven grandchildren, Kerry Hodges (Tracy), Brent Hodges (Jessica), Shannon Taimani (Vaka), Caitlin DeDeaux (Charles), Austin Hodges (Lina), Kyle Portwood, and Connor Portwood (Melissa); 16 great grandchildren, ages 2-15 years, and niece, Jenny Wheat, of Tuscaloosa, AL. She is preceded in death by her parents, and her adored sister, Dot Wheat. The family would like to thank The Oaks on Parkwood, Aveena Hospice, Michelle Nivens, (stepdaughter) and her daughter, Valerie Barber, for all their compassionate support and loving care.
There will be a Celebration of Life service this Sunday, April 2, at 1:00 at Riverchase Community Church, 2053 Old Montgomery Highway Birmingham, AL 35244. In lieu of flowers, the family requests donations be made to Riverchase Community Church.
Cremation Center of Birmingham (205) 970-6886