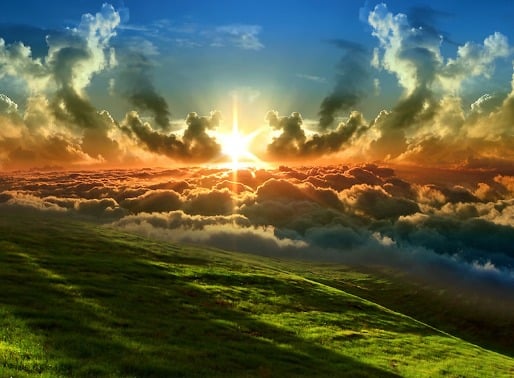 Clyde Morgan Hafford
Clyde Morgan Hafford, age 90. Born in Illinois. He moved to Birmingham at a very young age
with his family for his father to start new churches in the Birmingham area. At less than 10 years
of age his very first job was at the Dr. Pepper plant placing bottles on the conveyor belt, standing
on a wooden crate. He enlisted in the Armed Forces during the Korean War and was a Golden
Glove Boxer for the Navy, and received an honorable discharge. He joined the Sheet Metal Local
#48 and quickly moved up the rank to Foreman on job sites. He also formally learned to
weld. His ability to visualize the finished duct work layout gave him a distinct advantage over the
architect/engineers. He married Bonnie, (Big Red), and moved to Westover in 1969. He had a
passion for everything outdoors especially turkey and deer hunting along with fishing for
whatever would bite. During hard times he fed his family with deer/wild
turkey/fish/turtle/squirrel/pig and rattlesnake along with vegetables from his plentiful
garden. Big Red cooked anything he brought home, and his children ate it. He helped Big Red
raise 3 free-range children out in country, and their childhood was the best time of their
lives. He helped many young men in the community get jobs and excel in the Sheet Metal/HVAC
business. He was the pitcher for the United Methodist Church softball team for several
seasons. He was a very humble and spiritual man and tempered everything he did with God's
Word. The best advice he ever gave to his children was, "Watch for Snakes."
He is preceded death by his parents. Brother, Harold Hafford. Daughter Jeannie Samantha
Hafford, and his wife of almost 50 years, Bonnie Hafford.
He is survived by his son, Stormy (William) Ray Hafford, (Connie). Daughter, Toni Hafford
Beasley, (Anthony). His grandchildren, Jack Beasley, who went above and beyond in taking care
of his pawpaw for the last 2 years, Mary Kate Beasley, Sidney Ray, Spenser Matthews and Gavin
Matthews. In addition, a whole slew of friends, non-blood family members, and anyone who
knew him. A Special Thanks to Frances McGraw for always being there when the family needed
her throughout their entire lives.
He will be greatly missed. He was truly the salt of the earth.
Services will be August 27, 2022 at Church @ Westover, (ServPro building). Visitation from 12-
2pm and Celebration of life from 2-3pm.
In Lieu of flowers, food or gifts, all donations can be made directly to Jack Beasley. He is now
adapting to life without his Pawpaw.
Cremation Center of Birmingham (205) 970-6886